차계부 / Logs for vehicle expsense & mileage
알뜰한? 오키나와 생활을 위한 차계부..
Basic Information
Model: Daihatsu Esse
Type: kei car (660 cc)
Year: 2006 (平成18年)
Mileage: 52,800 Km

Petrol: Gasoline
5 Door, Automatic, FF
Color: Yellowish… Creamy?
Disposition Fee / JCI included.
Accident History: None
A / C, P / S, P / W, CD, Airbag
Purchase Date: 2017.09.28
Price: ¥250,000
From O-Cross.Net
http://www.o-cross.net/user/car/detail?id=003889-1170904-N0001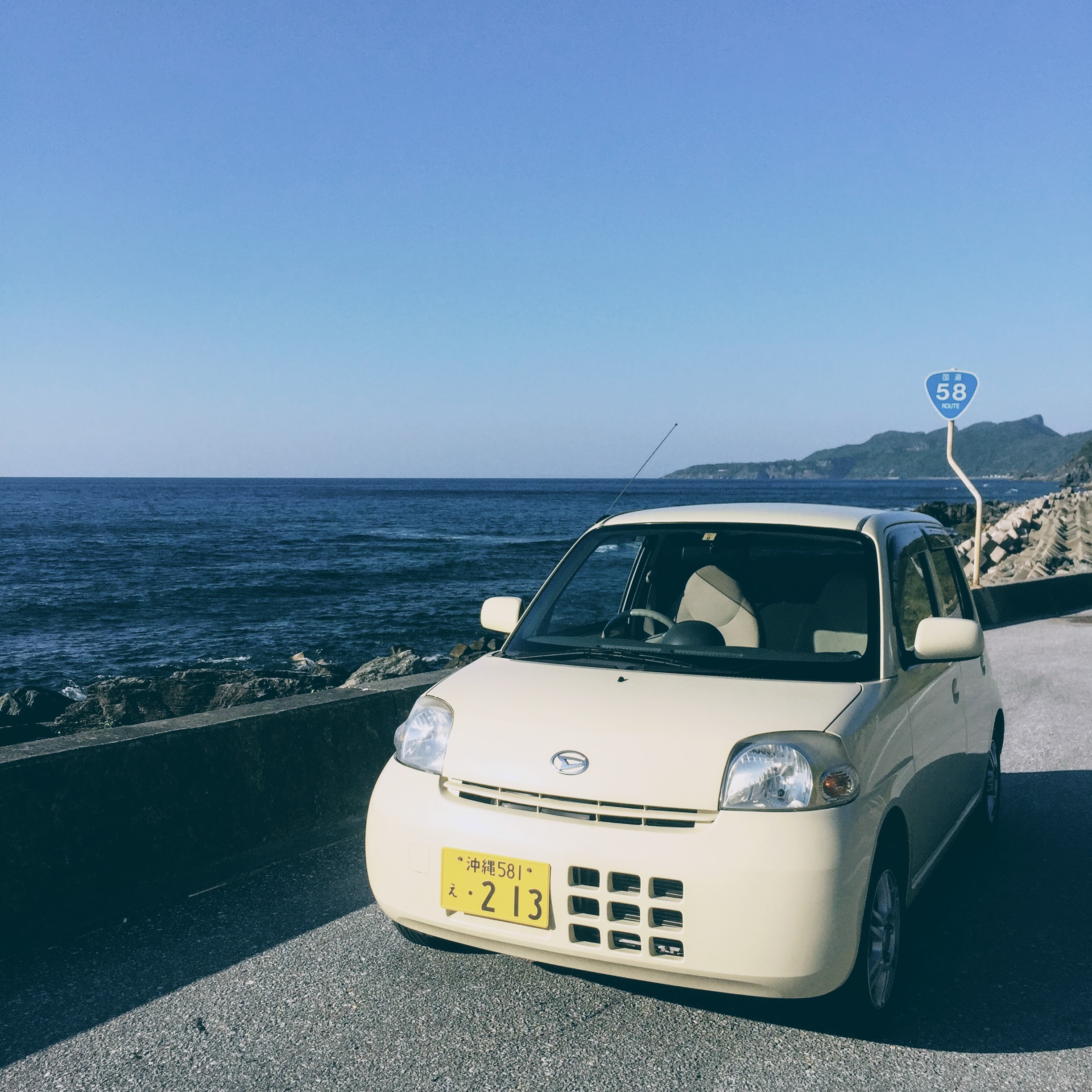 여기 있는 내용은 종종 업데이트될 예정입니다.
This article is going to be update time-to-time.
Mileage & Gas
참조. 연비를 알아보기 위해서 적는 글. 자주 업데이트 되지 않을 수 있음.
Note. This is only to estimate the fuel efficiency. It might not be updated so frequently.
| Date | Mileage (km) | Fuel gauge | Amount (¥) | Liter | Note |
| --- | --- | --- | --- | --- | --- |
| 2017.09.30 | 52,800 | 2 | 3,267 | 24.81 | ¥131.7 / liter |
| 2017.10.09 | 53,248 | 2 | 3,000 | ? | ? |
| 2017.11.11 | 54,085 | 1 | ? | ? | ? |
| 2017.12.17 | 54,443 | 2 | 3,000 | 19.99 | ¥139 / liter |
| 2018.01.14 | 54,851 | 2 | 3,000 | 21.04 | ¥132 / liter |
| 2018.02.04 | 55,252 | 1 | 3,000 | 21.05 | ¥132 / liter |
| 2018.03.09 | 55,951 | 1 | 4,000 | 28.06 | ¥132 / liter |
| 2018.03.13 | 56,398 | 1 | 4,000 | - | - |
| 2018.03.23 | 56,934 | - | 3,000 | 21.37 | ¥130 / liter |
| 2018.03.29 | 57,294 | - | 3,000 | 21.37 | ¥130 / liter |
Vehicle Expenses
| Date | Amount (¥) | Description | Note |
| --- | --- | --- | --- |
| 2017.09.28 | 250,000 | Buying a car | from Taka Cars @ Uruma |
| 2017.09.29 | 30,040 | Car Insurance | from WilTec @ Chatan |
| 2017.09.30 | 3,267 | Gas | - |
| 2017.10.09 | 3,000 | Gas | - |
| 2017.11.11 | ? | Gas | - |
| 2017.12.17 | 3,000 | Gas | - |
| 2018.01.14 | 3,000 | Gas | - |
| 2018.02.04 | 3,000 | Gas | - |
| …. | | | |
| 2018.04 | 4,000 | Engine Oil + Filter | Shop in front of Torii Station (~58,000km) |
| 2018.04 | 800 | Brake Lights | In front of Torii Station |